【Product】5HZ-17 horizontal dryer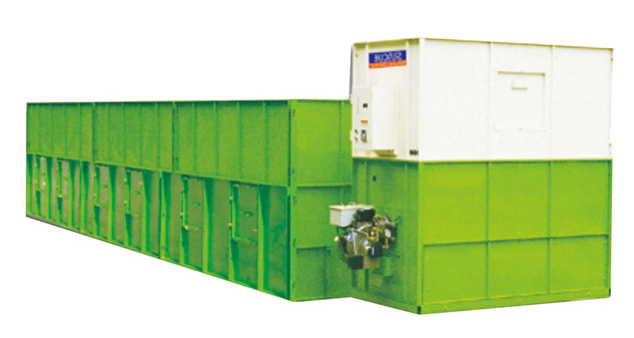 This model is a stacked batch drying equipment, suitable for drying rice, wheat, corn, soybeans, rapeseed, peanuts and Chinese medicinal materials and other materials, can also be used for other block or granular materials.
1. Small batch batch drying;
2. The number of drying ovens can be flexibly matched;
3. Convenient and flexible disassembly and assembly.
1. Drying oven area: 2.586 square meters/drying box
2. Dimensions: 8745×2458×2180mm (6 groups of drying ovens).
3. Heating method: direct heating of fuel
4. Fuel consumption: 15-35kg/h (-10# diesel).
5. Total motor power: 8.37kw
keyword: 【Product】5HZ-17 horizontal dryer
Service hotline:
E-mail:
Adress:
Sichuan Modern Agricultural Machinery Industrial Park, Shibantan Town, Xindu, Chengdu, Sichuan
Copyright© Sichuan Aokai Chuanglong Agricultural Drying Equipment Manufacturing Co., Ltd. All right reserved
SAF Coolest v1.2 设置面板
YBGSX-ZJYF-NDAXE-ZVQ
图片ALT信息: Sichuan ok chuanlong agricultural products drying equipment manufacturing co.,ltd.